Ron Pace's Canyon Crest K-9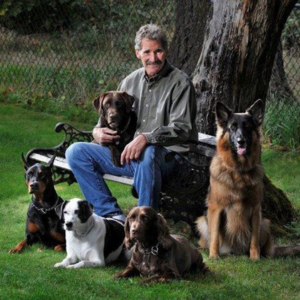 Ron Pace's Canyon Crest K-9 Training Center is situated on five scenic acres in Tacoma, Washington.
We are five minutes from the Tacoma Dome overlooking the Puyallup Valley. Our training grounds create the perfect setting for dog training. It is our primary goal to help the dogs and their owners achieve their maximum potential as either well behaved pets, or as working dogs. Ordinary people are doing great things with their dogs at our training facility. We invite you out to compare.
---
In reference to this image, Ron was posing for a sculpturist for a world war 2 replica for 'Soul of the Forward & Faithful' WWII U.S. Marine Raider Memorial.
http://www.mardierees.com/commissions#/wwii-marine-raider-memorial/
http://www.mardierees.com/wwii-marine-memorial
Contact Information
ADDRESS
4515 Vickery Ave. E.
Tacoma, WA 98443
Sign Up For Training Today!
Contact us if you have any questions or
want to sign up for our Award Winning Dog Training.