Meet Our Team
We teach the owners how their dogs learn, what they are thinking and why they are doing what they are doing. With our guidance, owners are able to better understand their dogs through their body language.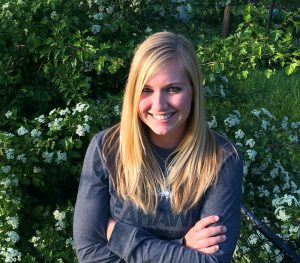 Kelli Schick
When I was sixteen years old I came to Canyon Crest with my family to meet our new German Shepherd puppy. When he was about 10 weeks old, I brought him back for puppy preschool classes. That was my first taste of dog training and I loved it! However, it would be another eight years before I returned to Canyon Crest.
After two years of college out of state I was very eager to get a dog; life just didn't feel complete without a dog waiting for me at home. So I decided to visit the local Humane Society. In the very first dog run, sitting very calmly, surrounded by two bouncing, barking dogs, was Harley. The kennel staff said the hound mix was about a year old when they picked him up as a stray and he had been adopted and returned a few times in the 6 months he had been there. He would be the first dog that I hadn't seen grow from puppyhood and I wanted to be prepared for what could be a bumpy integration into a new home. I visited him a few more times before I decided it was time for him to come home with me.
I had no idea what I was getting myself into! It quickly became obvious that this dog did not trust people, he wasn't well socialized, and he was very unpredictable. He was an unstable dog and I had no idea what to do about it. For the next three years I tried to keep him away from everyone; he rarely had contact with anyone. Upon graduation, while planning my move back to Washington, I researched dog trainers and trainer/instructor schools. I knew I needed help with Harley, but I was looking at my own future as well. In college I majored in accounting in hopes of one day being able to run my own dog business; however, I was unsure as to where to start. I sent an email to Ron inquiring about his training and the instructor program. A few days after my move back I started Harley on the 10 private lessons.
After the private lessons and attending a few group classes, I started the trainer/instructor program in 2013. In the eight months of my training and hundreds of hours of handling dogs and observing the training of both people and pets I discovered that I didn't want to just train dogs but I wanted to train them using the Ron Pace Method. I had seen how successful it was, not only on my dog, but many others. One thing that I like most about Canyon Crest K-9 is that it doesn't matter if the dog is 9 weeks old joining puppy preschool or 9 years old starting the private lessons, the pick of the litter from champion parents or the mutt in a stall at the humane society; all dogs are welcome to learn! The Canyon Crest staff is able to teach owners how to communicate with their dogs in a way the dog can understand, which makes for a good working relationship between man and man's best friend.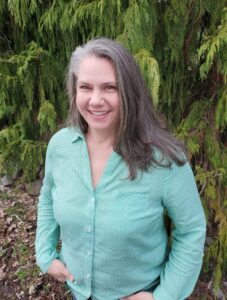 Kris Bartels
My first time to Canyon Crest K9 training center was in the fall of 1989, with my Siberian Husky, Natasha. It was day one of my 10 private obedience lessons. Ron Pace asked me, (a rhetorical question, or so I thought) "So you want to train a Husky?" This was the beginning of my education that would forever change the way I communicated with my dog and all the dogs I have had since. At the end of my 10 lessons I understood why he asked me that question.
On that first day I learned how to stop my dog from using my hands, arms, feet, etc. as a chew toy. I learned how to stop her from pulling me all the way back to Siberia! Did I mention Natasha could dig to Siberia as well? In the lessons, I learned how to show my dog what I wanted her to do or not do without getting angry or confusing her using the Ron Pace method of being fair and consistent. By the time my ten lessons were done my dog had transformed from a wild blue eyed crazy Tasmanian devil to a nice well behaved K9 and I had transformed into a much better dog owner. My training didn't end there, I spent a lot of time working with my dog and going to group class. The hard work paid off! When Natasha and I went to group class she was able to do everything I wanted her to do while she was off leash and using silent hand commands. Not bad at all for a Husky or any dog really.
I had so much fun doing obedience that I thought what a great tool to share with other people. I went through the dog trainer/instructor course so I could help people. Several years later and after raising 4 children I have come back to Canyon Crest K9 Training Center to help people learn to communicate with their dogs. I love seeing people come in on the first day with the idea that their dog needs training (they do) and then halfway through the lessons the owner turns to me and says, "I think I am the one that needs the training", "Yep, you do", I always say.
I love The Ron Pace Method of training dogs. We teach you the skills to communicate with your dog whether you are at home or in the public. Whether you have a 10 week old puppy or a 10 year old dog, our training can transform your relationship with your dog and allow you to enjoy living with your dog. From that first lesson with Natasha to several dogs later, I am STIILL using the Ron Pace Method of Dog Training. I am so grateful to Ron Pace and his incredible talent for teaching people and I hope to pass it on to everyone I meet at Canyon Crest K9 Training Center. Thanks, Ron.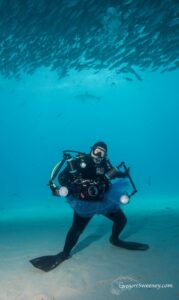 Michelle Nelson
I have owned giant breed dogs (English Mastiffs, Cane Corsos, etc.) ever since I was in my mid 20s and I have known that training was essential to me being able to handle them since I am not the biggest person out there. I had used various different training styles and facilities as I progressed with my dogs, but never quite found the right fit for me.
I had first come to Canyon Crest K9 as a customer in 2011 with one of my Cane Corso Mastiffs. I had quite a drive from Kitsap County to get there, but I ended up loving the style of training and the results I got. The dog I had brought to this facility was the best dog I have ever owned. When I put down a deposit on a new Cane Corso puppy, I started looking at places to do puppy classes. Canyon Crest K9 popped up in my head and I was now living in Pierce County, so I enrolled my puppy into the puppy classes here in 2020. The decision to do that puppy class was the beginnings of me becoming an Instructor/Trainer at Canyon Crest K9.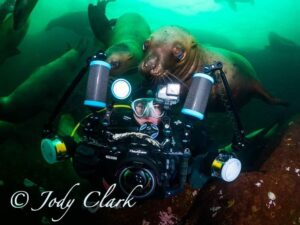 I am a scuba instructor and I love photographing sharks, crocodiles, and other things underwater with big teeth. I have always enjoyed working with animals and people and seeing the progression as they finally start to understand and do well at a new skill. Working here at Canyon Crest K9 has become a passion, just like my diving is a passion of mine. My current pack consists of a Cane Corso Mastiff, a Great Dane, a mid-content Wolfdog, and a high-content Wolfdog.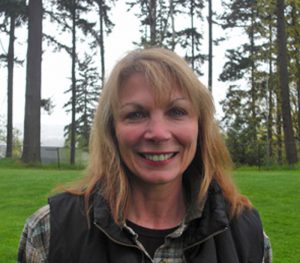 Janet Hersey
I've known Ron Pace for many years and have witnessed over and over his skillful ability using his leash and collar technique to train and communicate with dogs. Ron teaches the owners how their dogs learn, what they are thinking and why they are doing what they are doing. With Ron's guidance, owners are able to better understand their dogs through their body language. Ron teaches owners to train their dogs.
I became personally involved with Ron's instruction program when I took three dogs through his obedience program over the past five years. As a foster mom for the Humane Society I had the opportunity to adopt two dogs. Both dogs had their own issues. Our rescued field spaniel had been severely abused by her first owner. She was aggressive towards men including my husband and son. Through Ron's method of training, his ability to read and understand dogs, Tawny has left her turbulent life in the past and is now a trusting, loving and loyal dog. We are blessed to have her in our lives.