Meet Our Team
We teach the owners how their dogs learn, what they are thinking and why they are doing what they are doing. With our guidance, owners are able to better understand their dogs through their body language.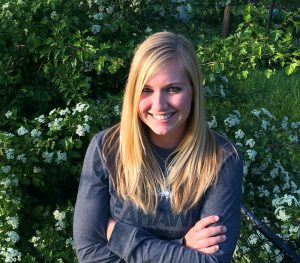 Kelli Bornander
When I was sixteen years old I came to Canyon Crest with my family to meet our new German Shepherd puppy. When he was about 10 weeks old, I brought him back for puppy preschool classes. That was my first taste of dog training and I loved it! However, it would be another eight years before I returned to Canyon Crest.
After two years of college out of state I was very eager to get a dog; life just didn't feel complete without a dog waiting for me at home. So I decided to visit the local Humane Society. In the very first dog run, sitting very calmly, surrounded by two bouncing, barking dogs, was Harley. The kennel staff said the hound mix was about a year old when they picked him up as a stray and he had been adopted and returned a few times in the 6 months he had been there. He would be the first dog that I hadn't seen grow from puppyhood and I wanted to be prepared for what could be a bumpy integration into a new home. I visited him a few more times before I decided it was time for him to come home with me.
I had no idea what I was getting myself into! It quickly became obvious that this dog did not trust people, he wasn't well socialized, and he was very unpredictable. He was an unstable dog and I had no idea what to do about it. For the next three years I tried to keep him away from everyone; he rarely had contact with anyone. Upon graduation, while planning my move back to Washington, I researched dog trainers and trainer/instructor schools. I knew I needed help with Harley, but I was looking at my own future as well. In college I majored in accounting in hopes of one day being able to run my own dog business; however, I was unsure as to where to start. I sent an email to Ron inquiring about his training and the instructor program. A few days after my move back I started Harley on the 10 private lessons.
After the private lessons and attending a few group classes, I started the trainer/instructor program. In the eight months of my training and hundreds of hours of handling dogs and observing the training of both people and pets I discovered that I didn't want to just train dogs but I wanted to train them using the Ron Pace Method. I had seen how successful it was, not only on my dog, but many others. One thing that I like most about Canyon Crest K-9 is that it doesn't matter if the dog is 9 weeks old joining puppy preschool or 9 years old starting the private lessons, the pick of the litter from champion parents or the mutt in a stall at the humane society; all dogs are welcome to learn! The Canyon Crest staff is able to teach owners how to communicate with their dogs in a way the dog can understand, which makes for a good working relationship between man and man's best friend.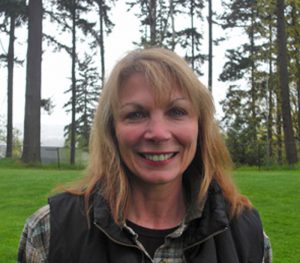 Janet Hersey
I've known Ron Pace for many years and have witnessed over and over his skillful ability using his leash and collar technique to train and communicate with dogs. Ron teaches the owners how their dogs learn, what they are thinking and why they are doing what they are doing. With Ron's guidance, owners are able to better understand their dogs through their body language. Ron teaches owners to train their dogs.
I became personally involved with Ron's instruction program when I took three dogs through his obedience program over the past five years. As a foster mom for the Humane Society I had the opportunity to adopt two dogs. Both dogs had their own issues. Our rescued field spaniel had been severely abused by her first owner. She was aggressive towards men including my husband and son. Through Ron's method of training, his ability to read and understand dogs, Tawny has left her turbulent life in the past and is now a trusting, loving and loyal dog. We are blessed to have her in our lives.