Breeding Program
German Shepherd Puppies and Adult Dogs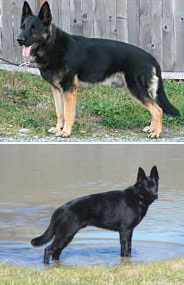 Ron has been actively breeding and raising German shepherds since 1978.
I started my breeding program with a couple of German shepherds that I purchased from a local well respected American show dog breeder. After a period of time I realized I was producing dogs that looked good in the show ring, but did not have the working ability that most people wanted in a German shepherd. After all if you want a large breed dog like a German shepherd you most likely want a dog that will be good with your family and that can at least alert you when strangers are coming.
This realization prompted me to introduce a German import working line to my breeding program. I found that even some of the working lines can be too much for the average person. After many years of perfecting my breeding line I feel we finally have found just the right balance. We feel this even-tempered line is the ultimate "family dog": Calm, not high strung, has the ability to protect but not overly aggressive and easy to train like a Golden Retriever because of their strong desire to please.
Click on images below to enlarge.
QUALIFICATIONS TO PURCHASE A PUPPY:
Register your name on our puppy list
A fenced in yard or a pet containment system installed by Ron Paces's DogWatch NW
A commitment to attend the puppy pre-school classes. This class is included with the purchase of your puppy
Must live locally. We do not ship our puppies out of state
BY THE TIME YOUR PUPPY IS READY TO GO HOME YOU CAN EXPECT THE FOLLOWING:
First set of shots
Your puppy has had an assessed temperament test
Lots of daily human socialization
Walked on a leash
Introduced to car ride, crate and walked on various types of flooring and steps
Puppy Packet Manual
100% satisfaction guarantee for 24 months
---
ARE YOU INTERESTED IN INSTALLING A FENCED IN YARD OR PET CONTAINMENT SYSTEM?
Look into Dogwatch NW for complete details – Click Here
Next Breeding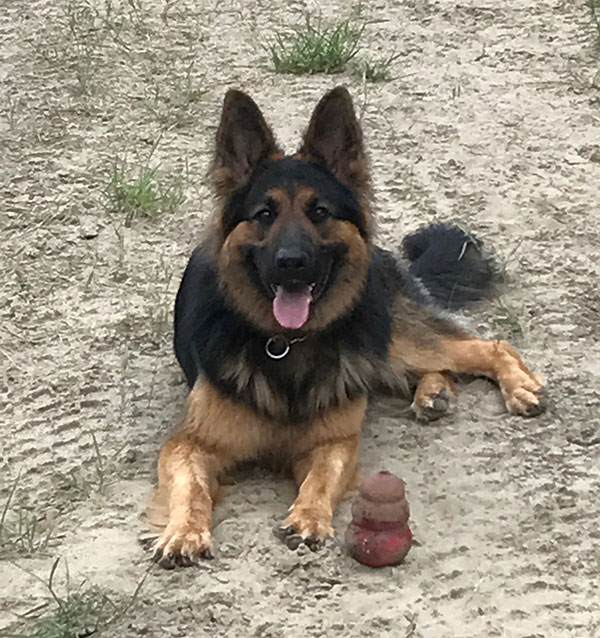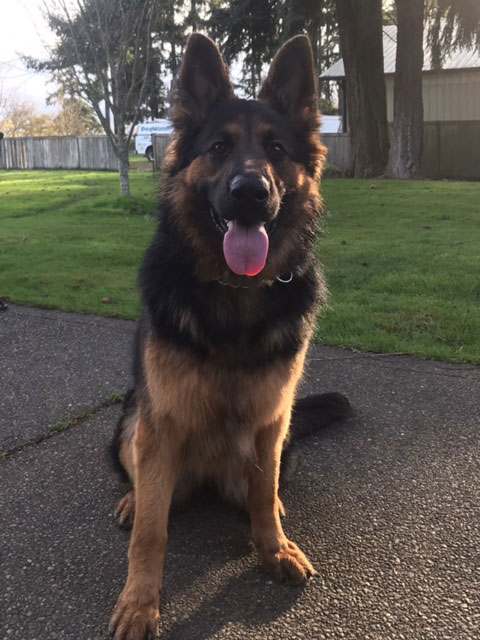 Upcoming litter with
Ron Paces's Canyon Crest–JUNO
Spring or Summer 2020
Contact Information
ADDRESS
4515 Vickery Ave. E.
Tacoma, WA 98443